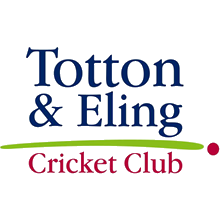 A trio of Totton and Eling Cricket Club juniors have produced an outstanding performances with the bat for Hampshire in 2020.
All three had been selected for their age groups and headed to statistics for Hampshire last season.
Mia Clark hit the only 100 for all ages last season and headed to leading runs for Hampshire Women Aged Cricket. Also Mia was leading fielder as well.
https://hampshirewomen.play-cricket.com/Statistics
Tom Cheater was leading run scorer for Hampshire Cricket Board aged Cricket with an Average 59.67 in 2020.
Ben Mayes was third in the leading runs for Hampshire Cricket Board Aged Cricket with an Average 24.50
https://hampshirecb.play-cricket.com/Statistics
Congratulations to all 3 and it shows that their focus on their skills is paying off.
Totton and Eling Cricket \club look forward in seeing them progress in their aged groups and progressing into adult cricket in 2021.